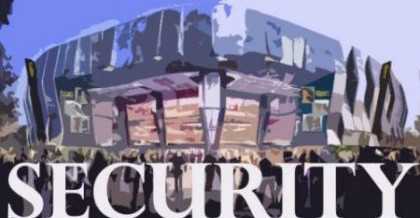 The Sacramento Kings kick-off their preseason tonight at the first game at the new Golden 1 Center. After months of hard work and preparation, the record-setting venue is ready and equipped for the packed fall schedule. Trofholz, your Sacramento CCTV expert, is proud to have been part of the team. Above all, the electronic security system for the venue is operationally smarter, safer and more sustainable, which enhances the experience of those in attendance.
What's Inside
The 750,000 square foot facility is a LEED Gold Certified building.  90 percent of food and beverage choices come from within 150 miles of the arena. The facility recycles 99 percent of demolition materials. Finally, 100 percent of Golden 1 Center's energy comes from solar energy. This cuts nearly 2,000 tons of greenhouse gas emissions annually. The arena emphasizes maximizing fans' experience while using these notable sustainability practices.
It boasts an in-house Kaiser Medical facility to support the players. It also houses the NBA's largest video display (84 feet long, with 32 million pixels). The arena installed wideband multi-mode fiber to boost network capacity. This gives fans an ultra fast connection when visiting. Furthermore, everything from the bi-fold hanger door design that opens to the public, to the state-of-the art security equipment is sure to set the technological standard for future sporting and event sites.
Working with Johnson Controls, Trofholz first installed the video surveillance and then the access control systems for the new, state of the art arena. As a Sacramento CCTV company, we are proud to contribute to the creation of this new landmark.
Interested in working with Trofholz? Contact us today!
Share