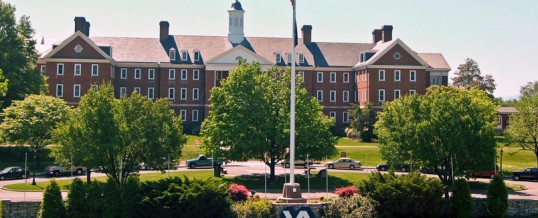 Medical center security provides a unique challenge; facilities must balance safety requirements with patient comfort. In addition to keeping patients and staff safe, there is also the need to secure the expensive medical equipment and guarantee security of pharmaceuticals. At the risk of becoming ominous, many hospitals have shied away from aggressive security measures and have been hesitant to adopt new systems.
The key is to create an integrated security network that is unobtrusive to patients and visitors. Creating a resilient multi-faceted system is the best way to protect against potential threats. This may mean a complete overhaul of systems or simply expanding on existing equipment or processes.
The first step in enhancing security is determining security requirements and existing weaknesses and evaluating the existing infrastructure. There are several products and solutions that can be used to create a customized integrated electronic security system (ESS) strategy, which include access control, intrusion detection and closed-circuit television systems.
Access Control System (ACS): Having the ability to restrict access to areas of the medical center is a high priority for hospital security. At any given time there are doctors, nurses, patients and other visitors on the site, who have reason and clearance to be in varying areas of the facility. It is critical that there is a way to secure the areas with access control. Those authorized individuals with access to the controlled areas will be able to straightforwardly move about, while those who are unauthorized will prompt an alarm when they enter a restricted area.
Intrusion Detection System (IDS): An IDS consists of sensors including motion sensors, contact sensors, and glass break detectors that are designed to monitor unauthorized access to facilities, critical network infrastructure, equipment and resources, and to protect property from theft or damage. Where IDS is typically used in isolated locations to safeguard critical equipment and infrastructure after operating hours, medical centers normally do not see this element as a part of their ESS.  Because IDS elements work in tandem with physical barriers, mechanical systems, and police/security guards, they serve to trigger a response when the other forms of security have been breached and as such, they have proven to be an effective layer of detection and ultimately, prevention.
Closed-Circuit Television (CCTV) System: The CCTV system is possibly the most significant and efficient security option in a hospital. The use of closed-circuit television can resolve many security incidents that arise in a medical center. They allow the monitoring of potential criminal activity inside and outside of the medical center and decrease the risk of patient disappearance or harm.
Trofholz has an accomplished team with significant experience providing design and installation needs to government medical centers across the US. Our strategic approach is dynamic and thorough and is based on understanding requirements and overall vision. Our site assessments help us determine Good, Better and Best remediation plan options to help facilities undergo minor to massive safety and security enhancements to their information and security systems. – See more at: https://www.trofholz.com/news-a-events/blog.html?start=3#sthash.dKHlnNqo.dpuf
Share