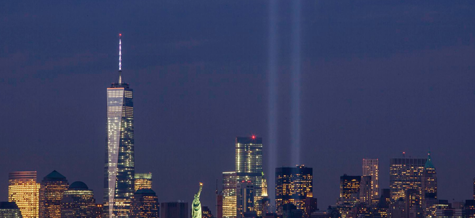 Eleven days after the September 11, 2001, terrorist attacks, Pennsylvania Governor Tom Ridge became the first Director of the Office of Homeland Security. The office coordinated a comprehensive national strategy to safeguard against terrorism and respond to any future attacks. With the  Homeland Security Act in November 2002, the Department of Homeland Security (DHS) formally came into being. On March 1, 2003 it became a stand-alone, cabinet-level department, coordinating and unifying national homeland security efforts. DHS integrated 22 different federal departments and agencies. This unified all those who protect our homeland. DHS then turned to industry, selecting only the best to be DHS security contractors.
DHS Security Contracts
Trofholz is a DHS security contractor for the U.S. Department of Homeland Security under two of the DHS large Indefinite-Delivery, Indefinite-Quantity (IDIQ) contracts. The first IDIQ is the Enterprise Acquisition Gateway for Leading Edge Solutions II (EAGLE II) program. Trofholz received awards in the Functional Category 1 (FC1) Service-Disabled Veteran-Owned Small Business (SDVOSB) and 8(a) tracks. Trofholz is also a prime contractor for FirstSource II with awards in four categories. We received awards in the SDVOSB, 8(a), Small Business (SB) and Economically Disadvantaged Woman-Owned Small Business (EDWOSB) categories. The FirstSource II contract is for Value-Added Reseller Services for IT Commodities and Solutions.
Our Experience
Trofholz has a long and successful history supporting DHS on multiple task orders. DHS projects range from simple and rudimentary to complex and advanced. Our projects involve anything from routine equipment maintenance to complex software and delivery system development. To design, engineer, support and sustain these systems, we deploy resources to specific sites to install secure systems, upgrade degrading systems. Our teams work with the Homeland Security Information Network and FLETC to develop and deploy secure and sustainable systems.
We are proud to serve so closely with DHS.  Working with DHS, our teams ensure the security of our nation. We look forward to continuing our effective partnership with the Department of Homeland Security in the future!
Looking for a DHS Security Contractor? Contact us!
Share