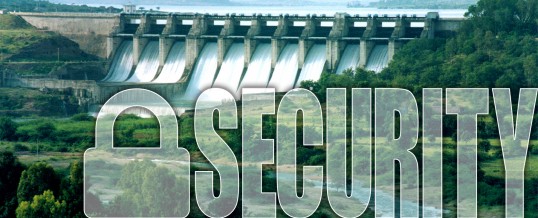 With current technology, it is now attainable to arm and disarm home security systems from the comfort of your couch. If we forgot to arm the system when leaving the house, we can simply use our smart phone. Security systems have become far more user friendly to install, maintain, and use. When designing a home system, you obviously look to secure your doors, windows, and any other important areas that will give you a sense of peace. Securing a dam is far more complex. Each dam site is unique, and has a different level of criticality for its infrastructure; this means that the equipment and approaches used to secure a dam varies greatly. Using our comprehensive approach to securing dams allows our team to assess the security posture, provide actionable solutions, and improve the security posture of the site.
When we visit a dam, we start with assessing the obvious. Doors, gates and any points of access. In general, the road leading up to the powerhouse is already secured by a gate when our team arrives. However, it is secure enough? It is important to look for ways to make it more robust. Our team then tries to determine if there a line of vision from the powerhouse to the gate; someone inside the powerhouse can see and visually confirm that they know the person requesting access. Usually this is not available. Do we remedy that? Is that remedy within scope? It's a given that we secure the control room everywhere we go. We secure the room where the servers reside. We position cameras such that the operator has visibility to as much of the dam as possible.
Occasionally, there are dams with old service roads that run along the bank of the river and past the dam. Naturally there are restrictions on who can use the road. But are those restrictions enforced and robust enough to keep out a person who is a potential threat? In order to do this, we must assess who the potential threat would be. Possibly the ultra-aggressive fisherman, who thinks there is a better cast if he could just get closer to the mouth of the dam or the closer he gets to the powerhouse the better the catch…maybe. But who we really want to keep out is the person with destruction in mind. That is why we must find those areas that may be vulnerable so we assess these areas and find economical solutions.
We have to consider the not so obvious as well. What about that switchyard? Adding a fence around an area doesn't make it no longer a concern. Likely, that area needs to be secured. What about accessing the dam from the water? The priority is to figure out a way to keep eyes on the water.
There are many questions that need to be asked when securing a dam, and they all differ depending on the specific layout. Each dam has different challenges, areas of concern, and criticalities than the other. This is why it is so important to have a professional team, like Trofholz, that takes a comprehensive and complete approach. With our comprehensive approach to securing dams, we know how to ask and answer all these tough questions to increase the security of these critical sites.
Share