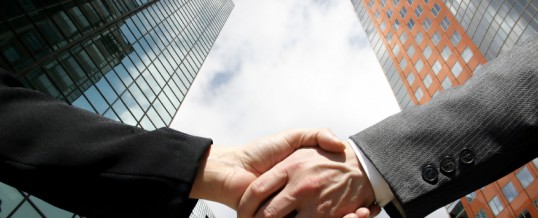 Maximize small business partnerships to expand the market for your products and services.
Winning and promoting Indefinite-Delivery Indefinite Quantity (IDIQ) contract vehicles are critical for success in the Federal Market. The Government awards IDIQ contracts to several companies who then compete for task orders issued against them. These contracts benefit the Government and the Companies who win them. Using these contracts, the Government reduces costs because it has standard, approved pricing and it takes less work to complete the purchase. In addition, these types of contracts simplify the buying process, because they reduce the total number of acquisitions and simplify the award process. The companies winning the contracts have less competition for work and a greater pipeline of opportunities.
What is an IDIQ?
IDIQs may take several forms. For example, the General Services Administration (GSA) issues IDIQs called Government-wide Acquisition Contracts (GWACs). These contracts often focus on IT products and services. They have a contractor pool of both large and small businesses.
GSA Schedules, another GSA contract vehicle, include a wide variety of products and services. These five-year contracts list the prices the government will pay for each vendors products and services. Moreover, like GWACs, they may be used by many if not most federal agencies. Under certain conditions, GWACs can even be used by non-federal government entities.
Another form of IDIQ is a Multiple Award Contract (MAC) vehicle. This type of contract is an internal resource that is only for a specific Department or Agency. An example of this type of contract is the Department of Homeland Security (DHS) EAGLE contract vehicle. Under EAGLE, any of the DHS's 22 Agencies have a preferred resource of Information Technology (IT) service providers. After the group is selected, they use these preferred providers to compete any IT task orders they want to issue. Most importantly, any DHS Agency can issue orders on a Cost Reimbursement, Time and Materials (T&M), Labor Hour, or Firm-Fixed Price in accordance with the terms of the contract.
Why do IDIQ's matter?
The use of small businesses and small business set-asides is growing, especially within the Department of Defense. Therefore, a small business with contract vehicles and IDIQs, is an ideal partner to both large and small businesses. Want to make your mark? Set your business aside from the competition by partnering with a small business team.
Teaming, subcontracting, and marketing the GWAC, MAC, or GSA Schedule is vital to recovering the investment for pursuing each contract vehicle. In other words, the contract is just a "license to hunt". The success of the hunt depends on promoting the program within the Government and reaching out to potential partners.
Small Business Partnerships
Partner with Trofholz and benefit from working with an experienced and quality-driven small business. Firstly, we hold several IDIQs and MACs. Secondly, with these contracts, our experts protect Critical infrastructures. These are assets, systems, and networks so vital, that their loss would threaten our security or safety. Finally, to protect these systems, the Government needs high tech solutions. Above all, as innovators, we can challenge incumbents with newer technologies and solutions.
Trofholz has a strong presence in the government market. With our technical capabilities, and our numerous IDIQs, we are a strategic small business partner. Our team helps educate customers on the best use of our contract vehicles. Trofholz has the experience to secure critical infrastructure around the world. We stand ready to join with other highly qualified partners to maximize small business partnerships. Help us provide technology solutions to our government customers today!
Share