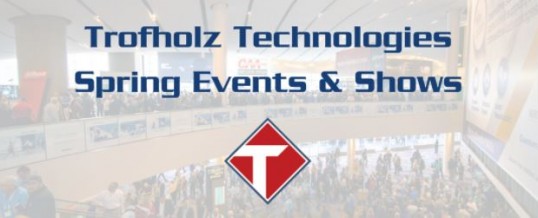 Trofholz is always on the move, discovering new and exciting technology to find the best solution for you. This spring we'll have several opportunities to share our unique perspective with the industry's leaders in innovation and technology. We're looking forward to ISC West and the STEP Partner Summit!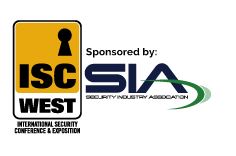 International Security Conference & Exposition (ISC West)
The Trofholz team will also be at the International Security Conference & Exposition West in April. We're excited to invest in our team's knowledge and depth of experience in the industry. ISC West is the largest event in the U.S. for the physical security industry, covering Access Control, Alarms & Monitoring, Biometrics, IP Security, Video Surveillance / CCTV, Networked Security Products and more. In addition to meeting with clients and partners, we attend the connected security expo, on integrated physical and IT security. Like Trofholz, the industry is breaking down the barriers between physical and IT security. We will be researching new products to help secure your critical infrastructure from physical attacks and data/IT breaches. Critically, our professionals will be part of an important conversation discussing 360 protection from physical and cyber threats.
We continue our commitment to professional development. Our staff are exploring training tracks on connected security technology, connected security people and processes, and Access and IT Management. We are also exploring open standards and interoperability. In addition to networking, training, and key sessions,  exhibitors will have more than 1,000 relevant new products and technologies. The show will host individual exhibits on Unmanned Security and Safety, Connected Security, Emerging Technology, and Public Security and Safety. Our team is examining all of these sectors to find the latest technology and emerging trends for you.
Hanwha Techwin America STEP Partner Summit
Trofholz is honored to be attending the Hanwha Techwin America STEP Partner Summit this week. Providing cutting edge security solutions, Hanwha Techwin America is a leading force in the Global Security Market. They have more than 2,500 international employees and 3.5 billion in sales. Hanwha's world class imaging technology protects cities, airports, industrial areas and military installations. Offering high resolution, high performance, high reliability security products, Hanwha provides a one stop security solution.
Trofholz is one of the few partners in North America attending the Summit in Puerto los Cabos, Mexico. First of all, we'll be gaining first-hand experience and product knowledge to benefit our clients and project partners. Similarly, at the summit our team will be able to meet and interact with Hanwha's leadership, including members of their engineering, R&D, and training groups. This gives us the ability to present our customer's needs to industry manufacturers. Being part of the STEP program allows Trofholz access to product and technical training and dedicated sales support. Finally, with increased exposure to leaders of the Security Industry Association and ASIS International, we can elevate your concerns. This ensures we all work together to make the security of critical infrastructure a priority around the world.
Work with Trofholz
Have questions about Hanwha Techwin America products? Let us know! Contact us today or connect on Facebook and LinkedIn.
Will you be in attendance at ISC West? Let us know! Contact us today or connect on Facebook and LinkedIn.
Share