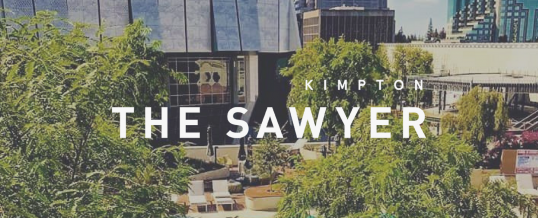 Trofholz is pleased to be a part of the movement creating a jewel of activity and urban development in the heart of downtown. A new downtown Sacramento destination, the Kimpton Sawyer Hotel is now open for guests. It offers luxurious features and convenient amenities will let guests enjoy the best that Sacramento has to offer.
Trofholz Technologies partnered with Swinerton and Johnson Control to provide top-of-the-line security features for the Kimpton Sawyer Hotel. Our team installed over 70 CCTV cameras to aid staff in monitoring essential areas. In addition, we installed safety features such as dozens of unique alarm points and ACS card readers throughout the hotel and garage. 
Being a part of this exciting downtown revival project has been deeply rewarding for our Sacramento area company. From our work on the Golden 1 Center, to the Downtown Commons projects, to the Kimpton Sawyer Hotel, it's a pleasure to watch our community come to life!
The Kimpton Sawyer seamlessly connects the Golden 1 Center and Downtown Commons. This creates an entertainment haven surrounded by great shopping, art galleries, and the city's renowned restaurants and farmer's markets.
Learn more about this Sacramento gem and book your next 'staycation' on their website.
Share