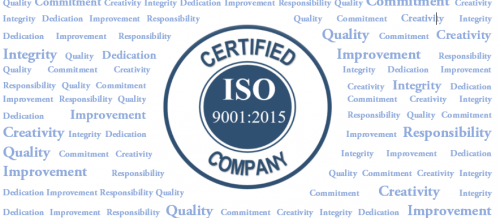 Trofholz was founded on four key values; Quality, Commitment, Creativity and Integrity, known as the "QCCI Creed".  As part of our core values, Trofholz has always embraced a dedication to "Quality" and encouraged constant improvement. In an effort to find new ways to collect customer feedback for continuously improving the quality of our services, Trofholz developed a customer outreach process.  Our calls allow us to get a more accurate account of our customers' outlook on the quality of our work, our adherence to schedule, our project management, and our project support.
Since implementing the outreach calls, we have received many accolades for our employees, most of whom were singled out by name and praised by our customers. The recognition of our employees is the most humbling and rewarding aspect of the feedback we receive. We know how talented our employees are and it provides such validation to hear the customer notice it as well.
We have also received feedback that has allowed us to correct a misstep, adjust our approach and better serve our customers. As part of our dedication to quality and to our ISO 9001:2015 Certification, we strive to constantly improve and find ways to progress as a company. We utilize our ISO Certified Quality Management System to ensure that the responsibility for verifying the quality of our work NEVER falls upon the customer – that is our job.
Our foremost goal is to always meet the customer's requirements while exceeding their expectations!
Share